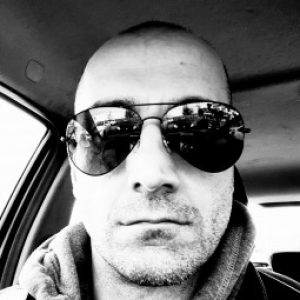 About
| | |
| --- | --- |
| First Name | Luca |
| Last Name | Fenocchio |
| Nickname | LucaF |
| Country | Italy |
Membership Information
| | |
| --- | --- |
| Membership Type | Collector |
| Member Number | G0035 |
Knowledge & Background
Required Additional Information (Collector)

Modifica questo testo per raccontarci di te:
1) Come ti sei interessato ai meteoriti?
Amo l'astronomia e poco dopo mi sono avvicinato a questo mondo per curiosità.
2) Qual è stato il primo meteorite che hai acquistato e qual è il tuo meteorite preferito ora?
La prima meteorite che ho acquistato è stata la Gibeon; e la mia preferita è la Murchison.
3) Come è cambiata la tua collezione nel corso degli anni e qual è il tuo attuale focus / passione / obiettivi?
Sono più attento ai meteoriti con caratteristiche particolari; attualmente compro pezzi più pregiati e rari.
4) Quali sono alcuni dei tuoi rivenditori di meteoriti preferiti da cui hai acquistato in passato?
Megameteorite.com ovvero Francesco Moser
5) Chi sono le persone che consideri i tuoi mentori?
Francesco Moser, e Tiberio Cuppone
6) In che modo il GMA può aiutarti a migliorare le tue conoscenze sui meteoriti?
Far parte di questa associazione mi dà l'opportunità di conoscere altri appassionati e di poter scambiare con loro informazioni, opinioni e tutto quello che può migliorare la conoscenza in questo settore

7) Qualche altra informazione rilevante (aggiungi tutte le righe che desideri) per conoscerti meglio?
Sono un semplice collezionista che vorrebbe far parte di qualcosa di speciale … 

Number of Meteorites Sold or Traded

…3 o 4

Level of Meteorite Knowledge

Expert (Hobbyist) – Understand advanced topics.